Chocolate Energy Pods
Pickup currently unavailable
FEATURES
Premium quality chocolate flavor at an affordable price
No added sugar, sweetened with erythritol and monk fruit extract
Packed with 10g of protein per serving
Convenient and portable 2oz cup with a recyclable paperboard spoon
Gluten-free and vegetarian-friendly
Made in Napa, California
Shelf-stable with no refrigeration required
FLAVOR
Sweet, creamy, and explosively rich chocolate flavor
Decadent texture that satisfies chocolate cravings
DESCRIPTION
Introducing our Essential Series Chocolate Energy Pod, designed to provide you with a delicious and satisfying chocolate experience without compromising on quality or nutrition. Crafted for busy professionals, athletes, and culinary enthusiasts, this Energy Pod is your go-to snack or meal replacement for maximizing productivity and performance.
Our Chocolate Energy Pod boasts a sweet, creamy, and incredibly rich chocolate flavor that will leave you craving more. Made with almond flour, cocoa powder, and whey protein isolate, each 2oz cup packs 10g of protein, 5g of fiber, and less than 1g of sugar. The convenient, shelf-stable packaging and included recyclable paperboard spoon make it perfect for on-the-go snacking.
Chocolate Energy Pod offers a more affordable option for those who want to enjoy a high-quality, delicious, and nutritious snack and meal replacement. Energize, explore and enjoy life with the Chocolate Energy Pod from our Essential Series.
INGREDIENTS
Almond flour, Palm oil shortening, Erythritol, Cocoa powder, Whey protein, Soy lecithin, Guar gum, Xanthan gum, Vanilla, Salt, and Monk fruit extract. Allergen Information: Contains tree nuts (almonds), milk (whey protein), and soy (soy lecithin)
ATTRIBUTES
8 x 2oz. Pods per Box
Semi-Solid at Room Temperature
Frozen-Cream at Freezing Temperature
Syrup at Higher Temperature
NUTRITION
10g protein
10g monounsaturated fats
5g Fiber
Zero glycemic
Naturally sweetened
Significant source of potassium & magnesium
Keto & low carb friendly


Customer Reviews
06/28/2023
Jesse H.

United States
These must be made out of the Bee's Knees!
Stay full eating chocolate AND lose weight? Yes please! Here, take my money, you can have all of it, just GIVE ME THE PODS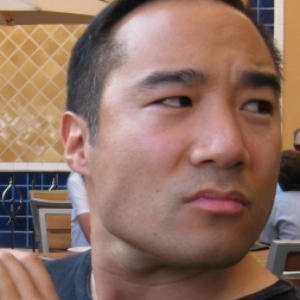 AA
05/17/2023
Alan A.

United States
Love it
The product (and the people) are top-notch. Energy Pods are my fave dessert/snack.
05/08/2023
Edie W.

United States
Excellent Product/Customer Service
Such an amazing groundbreaking product. The flavor is exceptional, very efficient and healthy. Customer service was top notch and shipping quick.
05/06/2023
Brian J.

United States
Positively Decadent
This is a total home run. Something that tastes this good just CAN'T be healthy and yet… It IS! Great job!
05/04/2023
Kayla C.

United States
Fab!
So tasty! High quality ingredients! I will be back for more very soon!