About Us
Founded in 2017, KG Food Company isn't just another food business. At the heart of our ethos lies a relentless pursuit of innovation driven by solid scientific principles. With a distinct "science-to-product" approach, we delve deep into food and nutrition science before embarking on the creation of any product. This dedication ensures not only the superior quality of our offerings but also their nutritional integrity.
Our mission is clear-cut: To wield the power of information and top-notch food products in the fight against the chronic diseases of our age. In a world swamped with misinformation, we aim to stand tall as a beacon of truth, disseminating accurate knowledge and producing food products that genuinely benefit our consumers.
WHY CHOOSE KG FOOD COMPANY?
At KG Food Company, we believe that food isn't just fuel – it's medicine, comfort, and an expression of culture. Our commitment to rigorous scientific research, combined with our founders' diverse backgrounds and shared passion, positions us uniquely in the food industry landscape. Whether you're seeking trustworthy nutritional information or innovative food products, with KG Food Company, you're always in expert hands.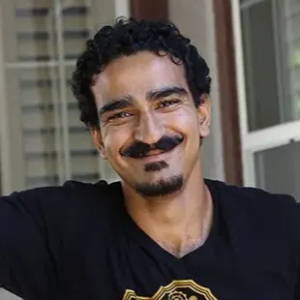 FAHAD AHMAD
CEO, FOUNDER

Fahad Ahmad, our founder, is not one to be confined by the boundaries of a single discipline. As a serial entrepreneur with a deep passion for food and nutrition science, he brings over 15 years of experience from the fitness and nutrition sphere. A fervent advocate of the "Modern Renaissance" lifestyle, Fahad believes in harnessing insights from a diverse array of knowledge bases to address challenges. Outside the realms of food and business, he is a seasoned practitioner of Ashtanga Yoga, Weight Training, Crossfit, Calisthenics, and Plyometric training, showcasing his commitment to health and well-being.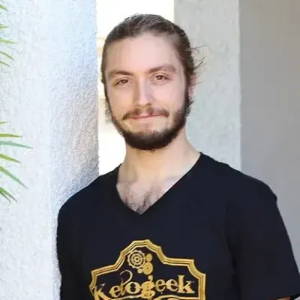 COREY BEHN
PRODUCTION MANAGER
Corey Behn's life is a rich tapestry woven with threads of Yoga, Science, Adventure, and Nature. His insatiable curiosity about the very essence of existence propels him on a quest for truth across the universe's vast expanse. As an ardent rock climber, Corey challenges himself against nature's edifices by day. By night, he turns his gaze skyward, immersing himself in the study of celestial wonders. But it's in the cozy confines of a kitchen that Corey's magic truly unfurls. As the creative culinary genius at KG Food Company, he crafts gastronomic masterpieces that are a treat to the palate, constantly pushing the boundaries of flavor and texture.