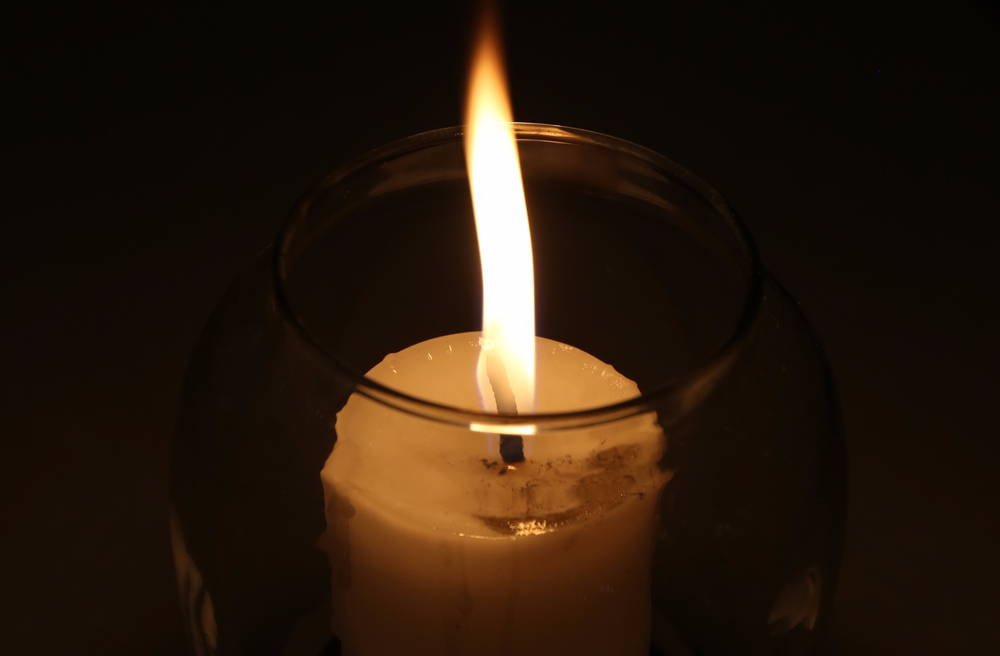 When you're given lemons, you have to make lemonade and sometimes under emergencies, you have to make do with what you have. Nearly all homes come with enough items that can be used to create a mini candle at night. Some of them can be bought in stores as well or may be in your storage or pantry. following are things you'd need.


2. PUT FUEL SOURCE IN CONTAINER

3. INSERT WICK IN FUEL INSIDE THE CONTAINER

---
Anything that is heat resistant is good. This could be made from glass or metal. Avoid plastics if possible. It should be able to hold a liquid and be carried around or stationed as necessary without spilling around. Even ladels or certain spoons can suffice.

ALUMINUM FOIL
Can be moulded into a cup or bowl to hold liquid

SHOT GLASSES
Eg. or any liquor glass


JARS
Eg. Jelly, Jam, Peanut Butter

CANDY PACKAGING
Or any candy or decorative container made from metal or glass. Eg. Altoids

BOWLS
Avoid plastic. Slicing and shelling half a fruit such as orange or grapefruit can work too

GLASS & MUGS
Eg. Coffee mug, drinking glass, wine glass

BOTTLES
Using a knife or cutter, they can be cut in half to create a container or shattered if they are made from glass
---
Most fatty foods or fats in general have the ability to ignite. You might be surprised how many things can catch fire and stay lit for a while. Ensure that they are within a fire-resistant container.

BUTTER
Can be used temporarily in stick form inside the container

CAN OF FISH
Insert wick inside the container and ignite


VEGETABLE SHORTENINGS
Eg. Crisco

BACON GREASE
Or most animal fats will burn.

COOKING OIL
Use a paper clip to hold the wick in place

GHEE
Semi-Solid, easy to insert and keep in place the wick

CRAYONS
It doesn't need a wick. Light the top of the crayon.
---
A wick is submerged, length long into the fuel and ignited using a match or lighter. It uses capillary action to inject the fuel into the fire. All you need to do is tear a little chunk of the material and twist it to make an elongated wick. A paper clip can be used to hold the wick in place.


MOP HEAD
A small fiber from a mop head can be used as a wick



COTTON FABRIC
Threads or pieces of cloth twisted to form a wick may work too
Where there is a will, there is a usually a way. Creativity works wonders!
---
For those who have purchased our Energy Pods, they can be used as a candle as well in emergency situations.