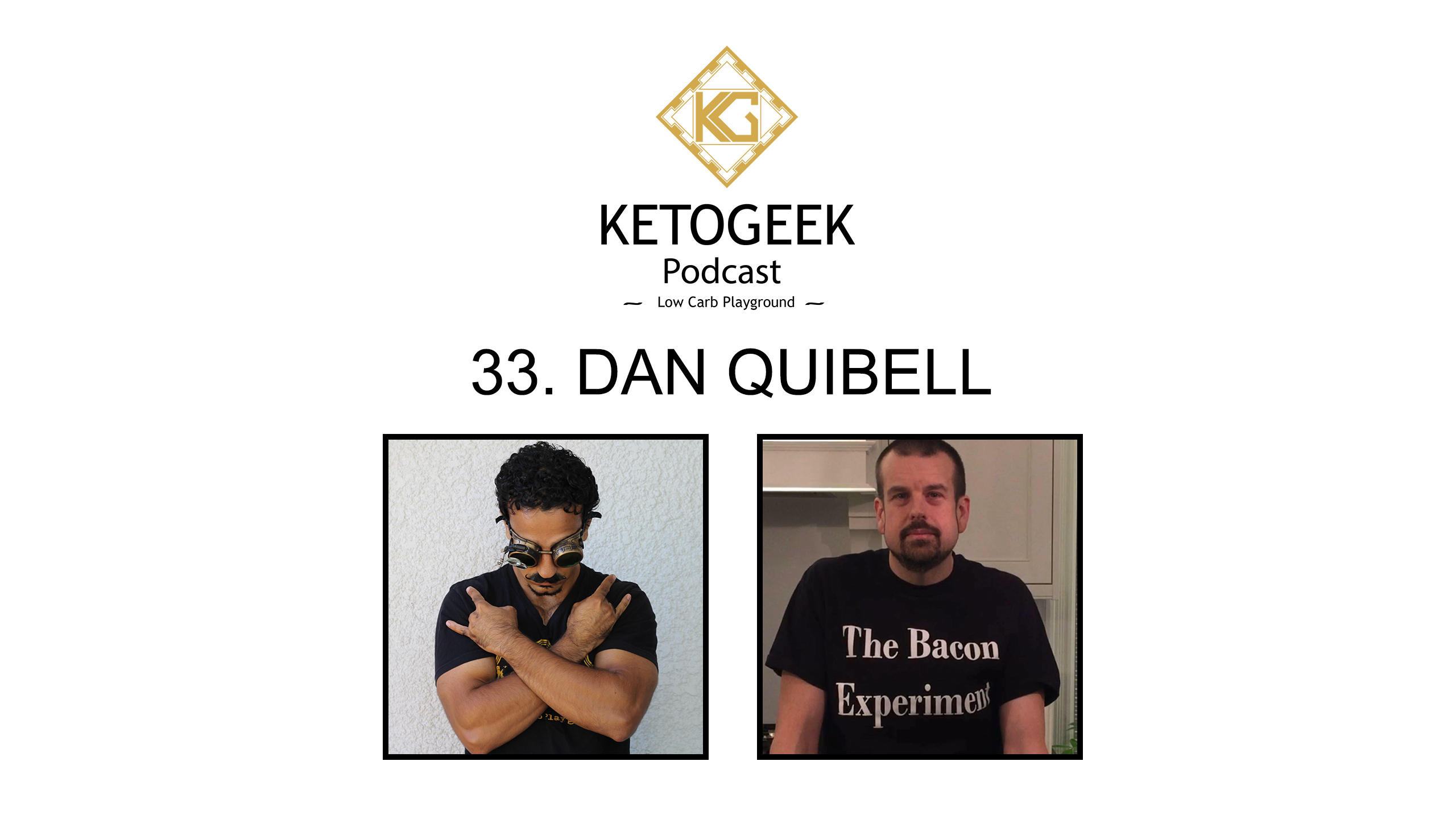 What happens when you eat nothing but bacon for 30 days? We talk with the man behind The Bacon Experiment and find out what happens to the body when you undertake such an experiment.
Dan Quibell is the founder of The Bacon Experiment and a ketogenic lifestyle coach. He facilitates a free week trial of his popular program Beyond The Bacon Experiment at www.freeketochallenge.com Dan is passionate about helping others to adapt to Keto and get healthier one slice of bacon at a time. He lives in Ontario with his wife and two children.
0:56 – New flavor announcement
2:56 – Study on Erythritol & a response to sweeteners causing cravings
8:57 – How's the Keto scene in Canada
9:41 – "The Bacon Tour"
10:05 – What is the best kind of bacon?
11:40 – How did you get into Keto/LC?
18:32 – Why did you get into the bacon challenge?
19:55 – How did biomarkers and body change before and after the 30 days of bacon?
21:19 – Did anything get worse?
22:40 – How much fat is left in bacon after cooking it?
24:50 – What did you learn from this experiment?
27:12 – Can you sustain an all bacon diet long term?
28:32 – What happened to cravings?                                  
30:42 – What kind of anecdotal improvements are noticed with such a protocol?
33:33 – What projects are you working on?
36:50 – How is your Keto challenge different from others?
39:21 – What is your own diet like?
40:59 – "Purse bacon" and bacon on the go!
44:10 – Making bacon at home
45:41 – How to shop for bacon in the store?
51:15 – Can such a diet be used for
53:38 – Getting started on The Bacon Experiment
57:03 – Can you gain weight on the Bacon Experiment?
1:01:22 – Final Plugs
DAN QUIBELL LINKS
Podcast Links: