"I absolutely love science and have fallen in love with how molecular gastronomy can be used to re-create wonderful dishes! This one is super easy to make and doesn't take much long to make. Eat it alongside some steak and rosemary while sipping some bold red wine."
~ Fahad Ahmad, Ketogeek ~







CHOCOLATE FUDGE CUBES
WHITE CHOCOLATE SPAGHETTI
8g Unflavored Gelatin Powder
90g Cocoa Butter
3/4 Cup Water
1/3 Cup Erythritol
GARNISHING
Chopped Strawberries
Chunky Chocolate Chips (80%)
Place Chocolate Fudge Energy Pods into the freezer so it hardens up
Bring water to boil and in Erythritol
Remove from burner and mix cocoa butter till it totally melts
In a blender, add this mixture along with gelatin and blend till mixture is fully homogenized into a milky white consistency
Pour this mixture thinly on wax paper and refrigerate for a few minutes till the gel sets
Slice the gel with a knife to create spaghetti
Pop out the Energy Pods from their container and slice them into cubes
Garnish with chips and add some strawberries(optional)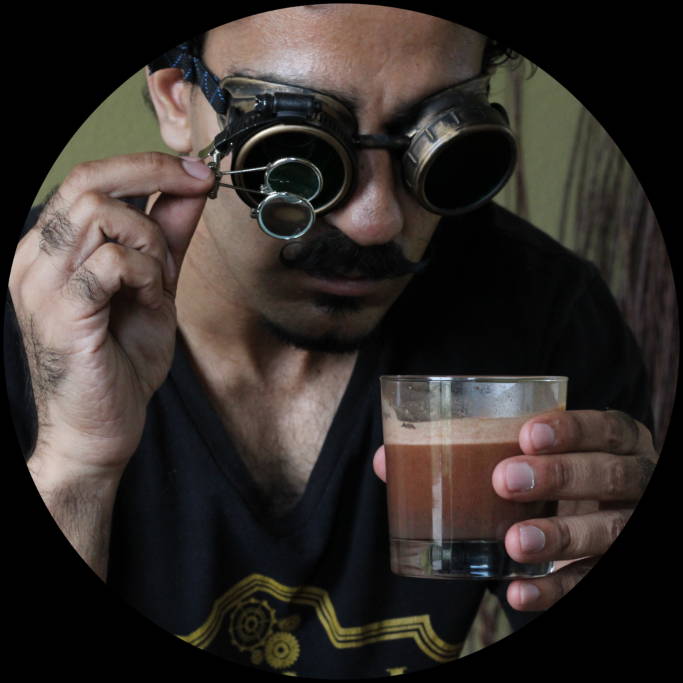 Fahad is the founder of Ketogeek and hosts the Ketogeek Podcast, a world class health show about food, nutrition and health. He is into resistance training, Ashtanga yoga, calisthenics and various forms of training styles. Armed with a idealistic goals distilled in a world of realism, his goal is to help the world make a better place. He leads a life of extreme generalism or as he describes it, 'The Renaissance Lifestyle'.