"Normally, I am not a big fan of foods that are hyper palatable(eg. cookies, cakes, pizzas.. even on keto!) which can lead to over consumption but this was strangely a really good combination and a match made in heaven. The peanut butter Quest cookies aren't super sweet and have a decent amount of protein in them. I'll give this cookie a thumbs up due to its high satiety, low sweetness(it does have ~14g of sweetener in the form of pre-biotic fiber and erythritol per cookie though!) and the amount of time it saves! The protein used in the cookie is whey which has high bioavailability and hence is practically absorbed by the body. I couldn't eat the other half of the sandwich in one sitting and had to give it away to Corey. Normally, the optional peanut butters mentioned in the recipe below are high in Omega 6 fatty acids(I prefer to stick to our Pods as the Pods are fortified with saturated fats from Ghee & MCT oil instead) so feel free to replace it with a nut butter that is lower in Omega 6 oils, especially if you plan to make this a regular consumable. Also, many nut butters have added sugars and have been textured to the point that they can be overconsumed through some mechanism called " Vanishing Caloric Density". Watch out for that and possibly buy some nut butter that still has a texture to it. Finally, notice how many nut butters make your teeth feel like coated sand paper because of the high amount of Omega 6 oils and sugars in them! This is a great snack to have to start your busy day if you are short on time."
~ Fahad Ahmad, Ketogeek ~







OPTIONAL TOPPINGS
1tbsp Peanut Butter (1 tbsp) - Preferably No Added Sugar & Minimally Processed
Spread Chocolate Fudge Energy Pod on the Quest Cookie
If you want peanut butter, use only half the Chocolate Fudge Energy Pod on cookie and use the peanut butter to spread the other half of the cookie
Cover with another cookie and slice in half to make two sandwiches
You can add coconut shavings on top to add some coconut flair to it.
Try

different cookies

and

Energy Pods

to come up with unique combinations and flavors!
Try freezing the cookie to make an ice-cream cookie sandwich!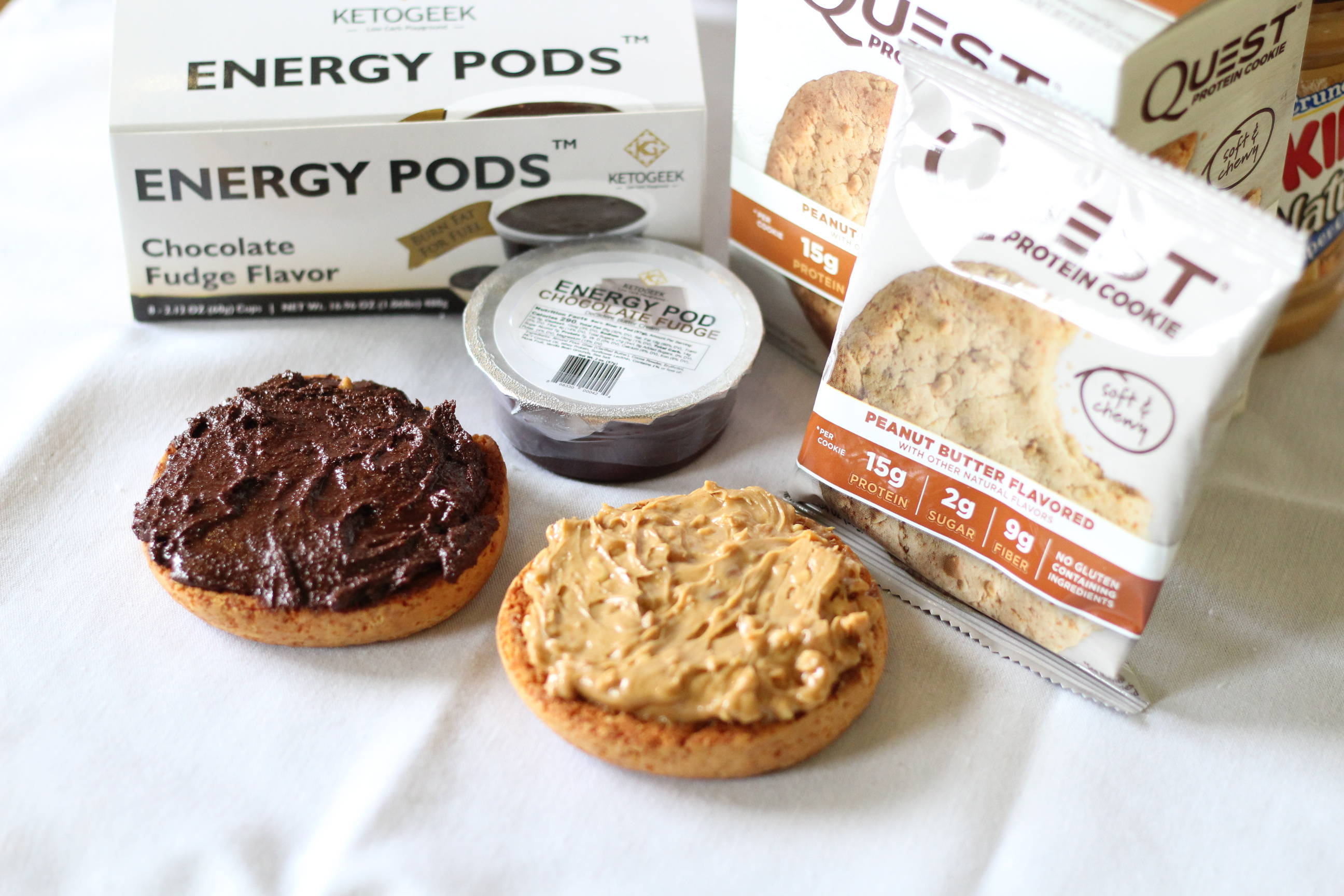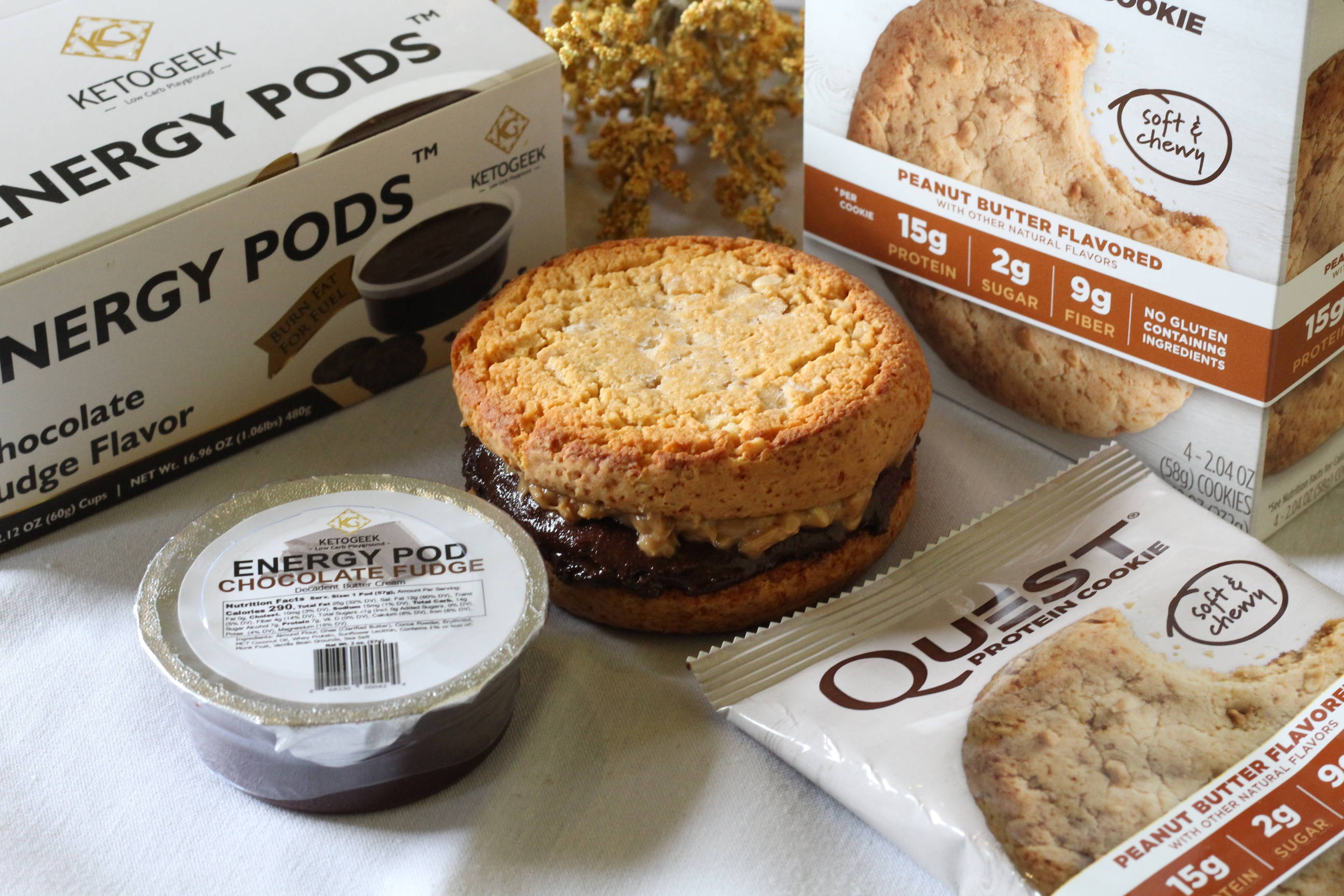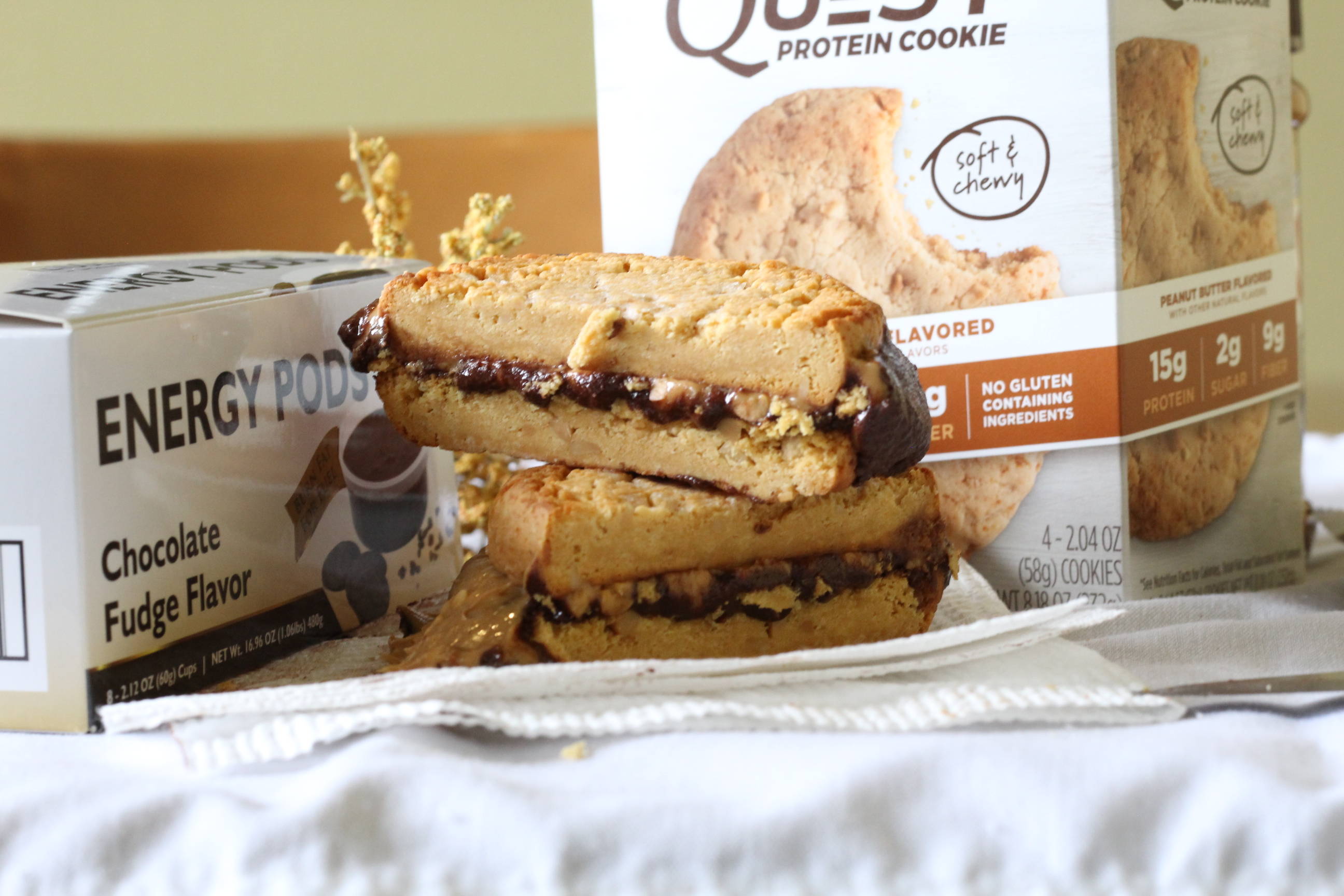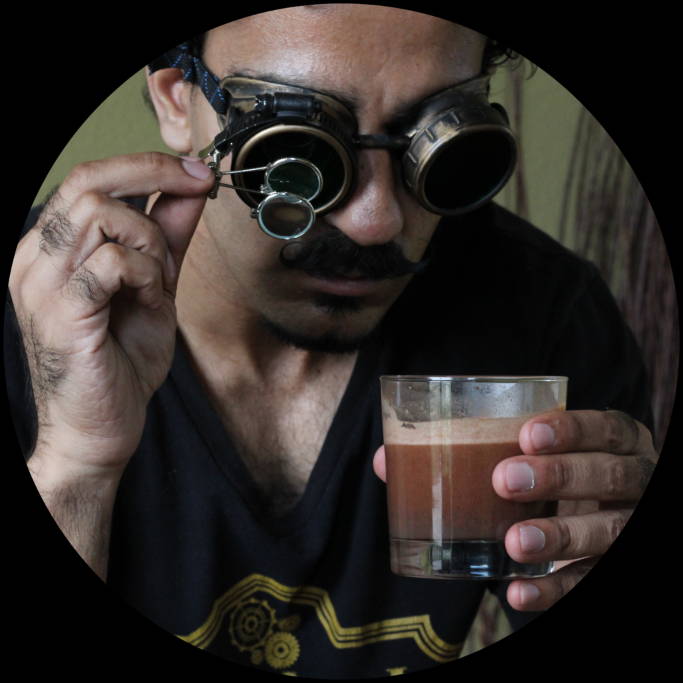 Fahad is the founder of Ketogeek and hosts the Ketogeek Podcast, a world class health show about food, nutrition and health. He is into resistance training, Ashtanga yoga, calisthenics and various forms of training styles. Armed with a idealistic goals distilled in a world of realism, his goal is to help the world make a better place. He leads a life of extreme generalism or as he describes it, 'The Renaissance Lifestyle'.