"Lassi is a traditional drink made in the Indian Sub-Continent which is extremely refreshing while being sweet and tart. The magic is that it brings people together on holiday mornings at the bazaar! Don't expect this drink to be filling or satiating at all! This is great for athletes or performers who want to recover after a gruesome workout or endurance athletes who seek hydration and recovery at the same time or if you want something cooling on a hot day. This is a modified version of the original lassi as I prefer something more richer and with slightly more protein and energy. Try it at mornings or hot afternoons or as an evening sunset drink. Even better, tag along someone you love or drink it with your family as it's a drink that brings people together in villages where simple things in life can bring the happiest moments of life!"
~ Fahad Ahmad, Ketogeek ~

OPTIONAL TOPPINGS
Sugar-Free Chocolate Shavings
In a blender add Chocolate Fudge Energy Pod, yogurt, egg white and honey/sweetener.
Blend on high for a minute
Pour in a glass to make a serving for one
Serve with optional toppings on top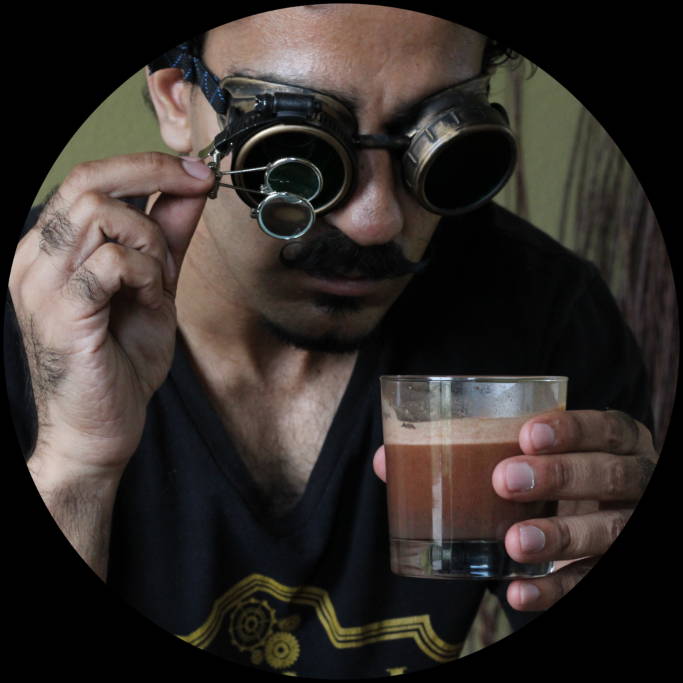 Fahad is the founder of Ketogeek and hosts the Ketogeek Podcast, a world class health show about food, nutrition and health. He is into resistance training, Ashtanga yoga, calisthenics and various forms of training styles. Armed with a idealistic goals distilled in a world of realism, his goal is to help the world make a better place. He leads a life of extreme generalism or as he describes it, 'The Renaissance Lifestyle'.