"I absolutely love this recipe because I can have a cup of coffee, lots of protein and energizing fat after a rigorous morning workout or an evening healthy dessert after a meal. If coffee or espresso was a refreshing fruit, this is exactly how it would taste! You should make this your staple, especially if you're a productive individual or an athlete looking for a recovery meal after a killer routine."
~ Fahad Ahmad, Ketogeek ~

1/2 Cup Low Fat High Protein Yogurt
1/4 Cup Egg Whites
1 tsp Instant Espresso
1/2 tsp Vanilla Extract
1/4 Cup Erythritol or 1 tbsp Honey (for desired sweetness)
OPTIONAL TOPPINGS
Instant Espresso
Sugar Free Chocolate Bits
Using the paperboard spoon provided with the Energy Pod, layer the bottom of serving the bowl with Chocolate Fudge Energy Pod
In a blender or mixer, combine yogurt, egg whites, espresso and vanilla extract
Add erythritol, honey* or sweetener to desired taste.
Layer the yogurt mixture on top of the bowl layered with Chocolate Fudge Energy Pod
Sprinkle optional toppings on top and serve.
Note: Honey isn't low carb or keto but some people are ok with small amounts of it if that's the only added sugar consumed throughout the day.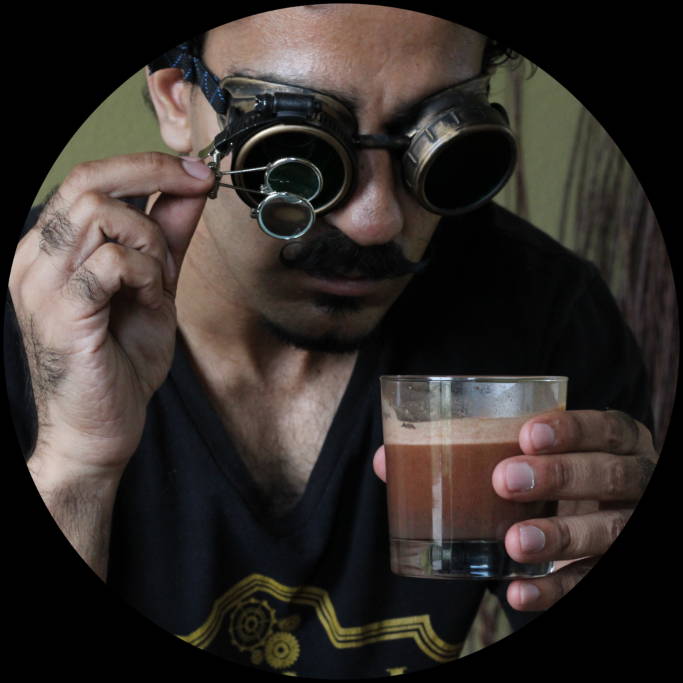 Fahad is the founder of Ketogeek and hosts the Ketogeek Podcast, a world class health show about food, nutrition and health. He is into resistance training, Ashtanga yoga, calisthenics and various forms of training styles. Armed with a idealistic goals distilled in a world of realism, his goal is to help the world make a better place. He leads a life of extreme generalism or as he describes it, 'The Renaissance Lifestyle'.