Starting yoga can be intimidating and confusing as there are so many branches and variations that it can be overwhelming. However, yoga in its essence is very simple and it is very easy to start your journey. The only thing you may need is a comfortable yoga mat and that will be enough to get you started on the basic poses. Over time, you can advance your practice. Some of the advanced poses are best done with an experienced teacher but this shouldn't stop you from learning and performing some of the starting poses which can form a solid framework or supplement to your other routines. We got you covered! A detailed guide is available here. Some of the benefits you will notice are:
Improved mobility, focus, strength, endurance and flexibility
Train or relax anywhere with practically no equipment requirements
Add some simple poses to your existing routine or create an entire practice
Move at your pace by starting simple and basic and advancing accordingly
Though sometimes yoga may seem simple and holding a pose for an extended period of time, the practice itself can get intense depending on the type of yoga. Performing a pose will depend highly on your fitness level and it is best to start very simple to get the form correct. It might be a great idea to use your phone to record a video of you practicing so that you can critically analyze your posture. At the same time, visiting a yoga studio with an experienced teacher, even once a week or two, might be a great supplement to your overall practice. You should also consult your specialist or practitioner before you start your yoga practice, especially when it comes to some of the more intense poses.
Check out the guides of each pose to learn what it is like. Learn it by itself before making it part of a series. You can learn a new pose at the end of your practice. Start with an easier version and advance accordingly.
Reps or repetition are the number of times you need to repeat a motion to engage a muscle or muscle group
If it's a series of movements, learn how to transition between poses.
Use a mirror, record yourself or ask an experienced teacher to observe your posture and motions.
NUTRITION & SUPPLEMENTATION
If you're doing a simple or beginner yoga class, your energy and nutrient demands might not be as high but as you progress and spend more time at your practice, you will have to increase your protein for repairing muscles and building strength.
Though the plans may include supplementation, it is not critical to muscle growth. Certain supplements could provide marginal performance benefits while some can save time when it comes to getting adequate nutrients. For instance, caffeine can give you short performance boosts while increasing your electrolyte intake(sodium, potassium, magnesium) will help you during a yoga practice where you sweat a lot.
It is very tempting to focus on other people's practice while doing yoga. However, the goal should be to look at yourself and improve accordingly. This isn't a challenge with others but a journey of self-improvement. Don't overdo anything for the sake of comparison as that may be a sure way to get injured! Yoga should add to your life, not drain you. Add poses and progression at your pace but bring with you focus and goals.
Learn to become a better human being and take this mindfulness and mental fortitude to showcase kindness. Wake up and think of ways you can add value to the lives of others. The world doesn't grow as individuals but thrives on everyone contributing to improve mankind as a whole. You don't have to be undertaking globe changing actions but you can certainly play your role at work, home, family and business to inspire others.
Yoga is malleable. For some, it may be a lifestyle but for others it's an activity. In either case, you should strive to be learning and stepping outside your comfort zone, within and beyond the yoga mat. When you focus on your own well being and growth, you find happiness as you are now the writer of your own life. Yoga is a means to attain such personal growth.
4 Week Beginner's Hatha Yoga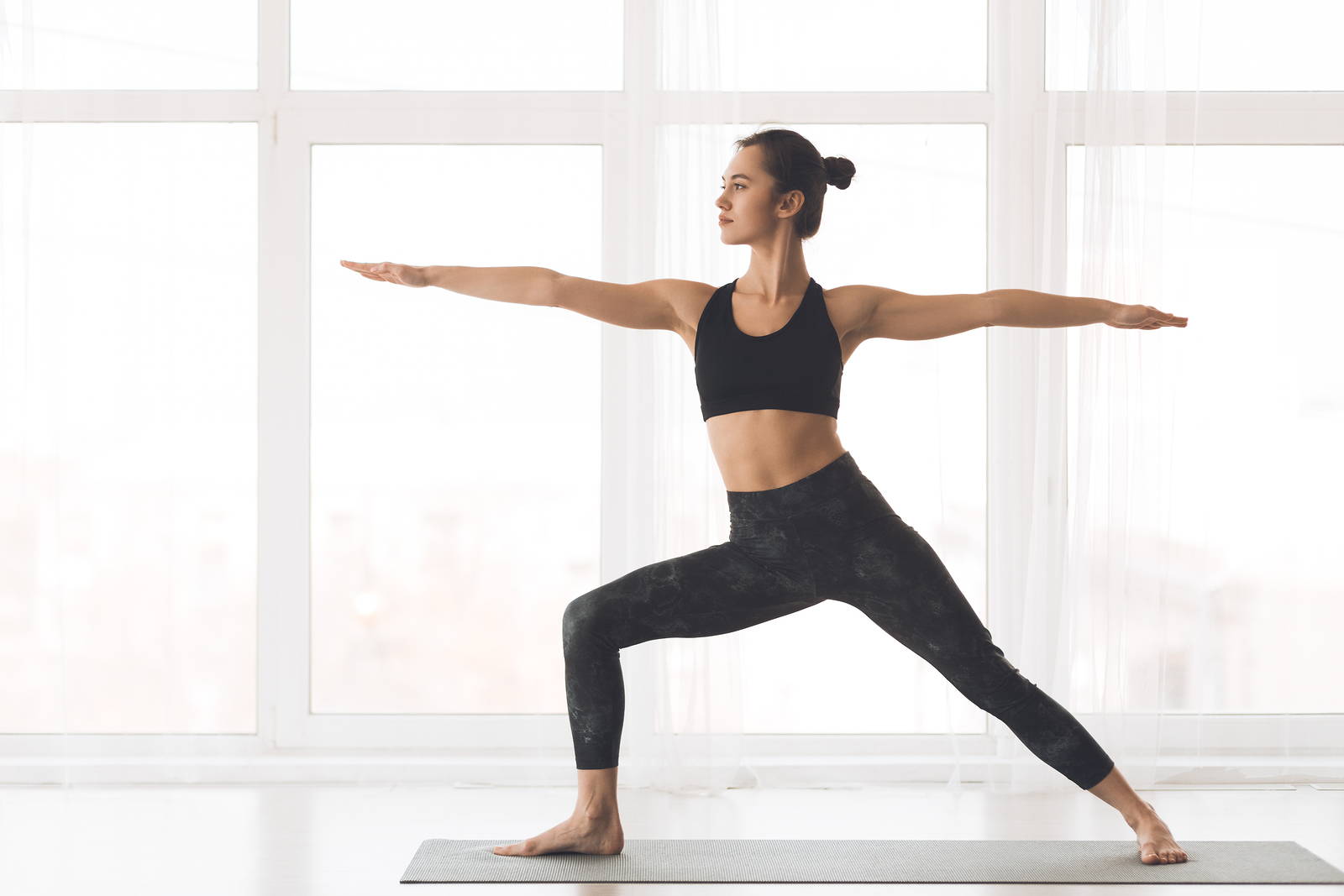 This is a very simple yoga routine for beginners which can help kickstart the journey or serve as a supplemental routine for others interested in adding some flexibility, mindfulness and strength to their routine.