EQUIPMENT
Dumbbells, Barbell
This exercise is an excellent way to engage your shoulders while focusing on traps as well.
Use either a pair of dumbells or barbell with appropriate weight.
Using an overhand grip, hold the weight shoulder width apart on the top of your thighs while your body is upright and chest ahead.
Lift the weight using your shoulders with the elbow raised until the weight is close to parallel to your shoulders.
Pause and slowly lower the weight down to the start position.
Once completing your set, re-rack the weights as needed or wipe down the equipment used.
Since this is an isolated movement, you should start with lower weights and focus on targeting the muscle group with proper form.
You can use either dumbbells, barbell or even a kettle bell for this movement.
Do you have more tips? Post in the comment below.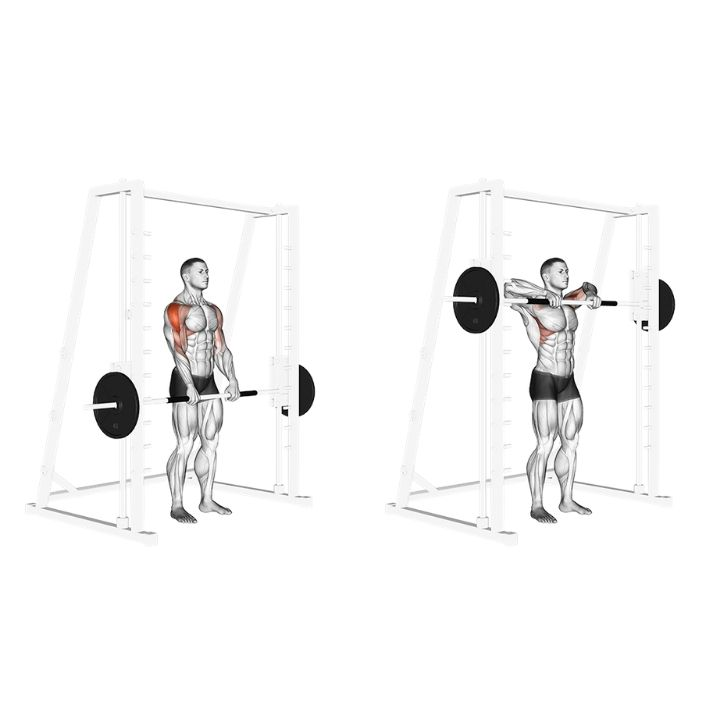 Smith Machine Upright Row