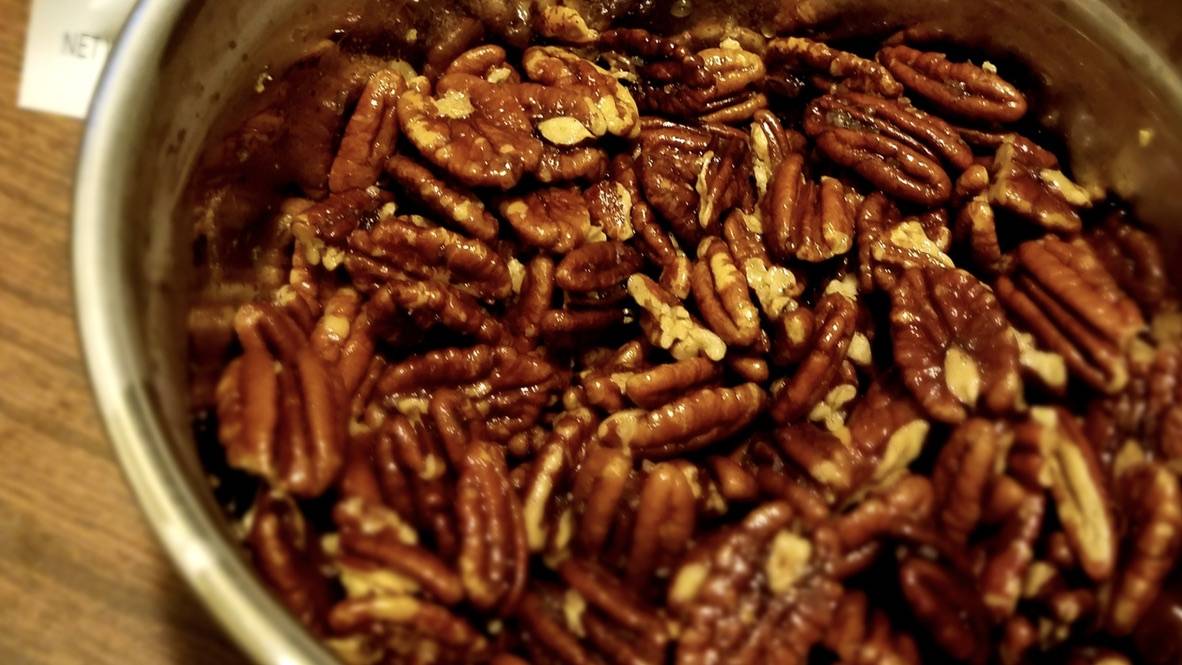 ---
---
Crunchy. Buttery. Salty. Toasty Pecans. Need we say more? Kick the popcorn to the bin and enjoy this superior snack.
1 lb of pecans, whole
3 tbsp of ghee (more or less to your liking)
Sea salt to taste
Preheat oven to 350℉
Place pecans on baking sheet and distribute small dabs of the ghee across the pecans evenly.
Sprinkle on as much salt as you like and place it into the oven.
Bake for 10 minutes, take the pecans out and give them a stir, put back into oven for the remaining 6 - 10 minutes, depending on how toasted you like them.
Cool them on a wire-rack over paper towels then dig in!
Get creative with flavors! A little cayenne pepper can go a long way.
There are various salts available for our enjoyment out there. Using a coarse sea salt vs fine table salt will dramatically change the snack.
Keep a close eye on your pecans! They are easy to burn if cooked at higher temperatures.
Do you have more tips? Post in the comment below.